Africa needs to double its output of electricity by 2030 if it is to keep up with demand. Economic growth, changing lifestyles, and a growing population are all placing strain on the continents electricity grid, and according to our latest research renewables are set to play a huge part in the future.
In this Q&A article for Africa Outlook, energy expert Christian Hellmund explains why Africa is ripe for investment in its abundant potential for renewable energy generation.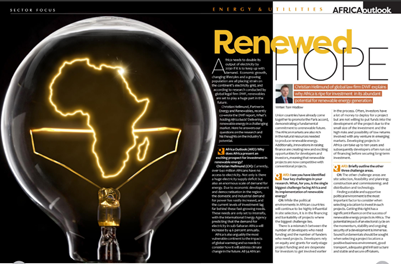 What's holding Africa back? Delivering renewable energy in a challenging market.
Africa presents an exciting prospect for investment in renewable energy. Hear the views of investors, developers and manufacturers on the challenges and opportunities for renewable energy in Africa in our report.