Empowering colleagues and our communities by sustaining a skilled workforce today and for the future, whilst taking action to help and collaborate with communities in need is one of the key sustainability issues most relevant to our colleagues, clients and communities. It is pivotal to our business success and enables us to prioritise where we can have the greatest impact.
We remain an active member of Business in the Community (BITC), the oldest and largest business-led membership organisation dedicated to responsible business and use their Responsible Business Tracker to assess our performance.
BITC's Responsible Business Framework guides our actions globally to address those issues most pressing in society where we can make the most impact.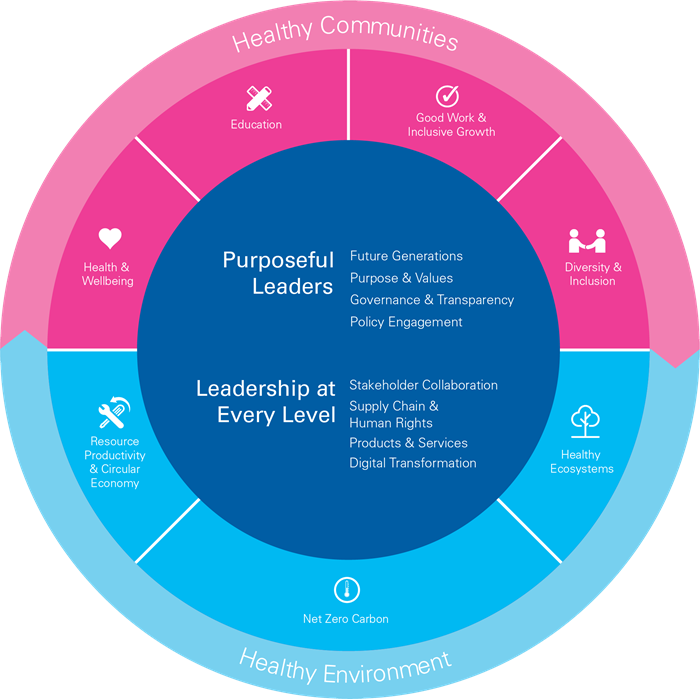 Image sourced from Business in the Community